Europe has a lot to offer the natural products industry and at the Vitafoods Europe Show held every year in Geneva, Switzerland, many of the latest EU innovations are on display.  For Applied Food Sciences (AFS) participating in this show is an important avenue to connect with customers from all over the world. While it is a melting pot for global ingredient sourcing, it is also a great place to gather insights on what is next in our industry. Here are five of the most notable takeaways from the 2019 VFE show.
1. Exotic, Adventurous Flavors
One of my favorite stops at this show is the Innova Market Insights stand. This year's top trend: The Adventurous Consumer. This year's report indicates that in 2018, 27% of consumers had a shift in their taste preferences towards more exotic or adventurous flavors. It was no surprise to see big bold flavors on display during the VFE show. Ethnic flavors, such as turmeric or ginger, continue to surge especially in beverage offerings. Yet more obscure flavors from Asia and Africa are also starting to emerge. Meanwhile, fun fruity flavors are seemingly expanding beyond the normal citrus and berries to include more varieties like peach, aronia, guava, and amla. Overall there was a notable effort towards finding anything new that might surprise the pallets of tomorrow.
2. Alternatives to Everything
Dairy free, soy free, vegan, keto diet, paleo diet, nut allergies, gluten allergies… the list of specialty diets goes on and on. But, if it exists, the industry is working hard to find alternative solutions that supply it. Supporting every niche market sounds daunting but year after year the there is a growing demand for new innovations in ingredients and many of those were exhibited at VFE19.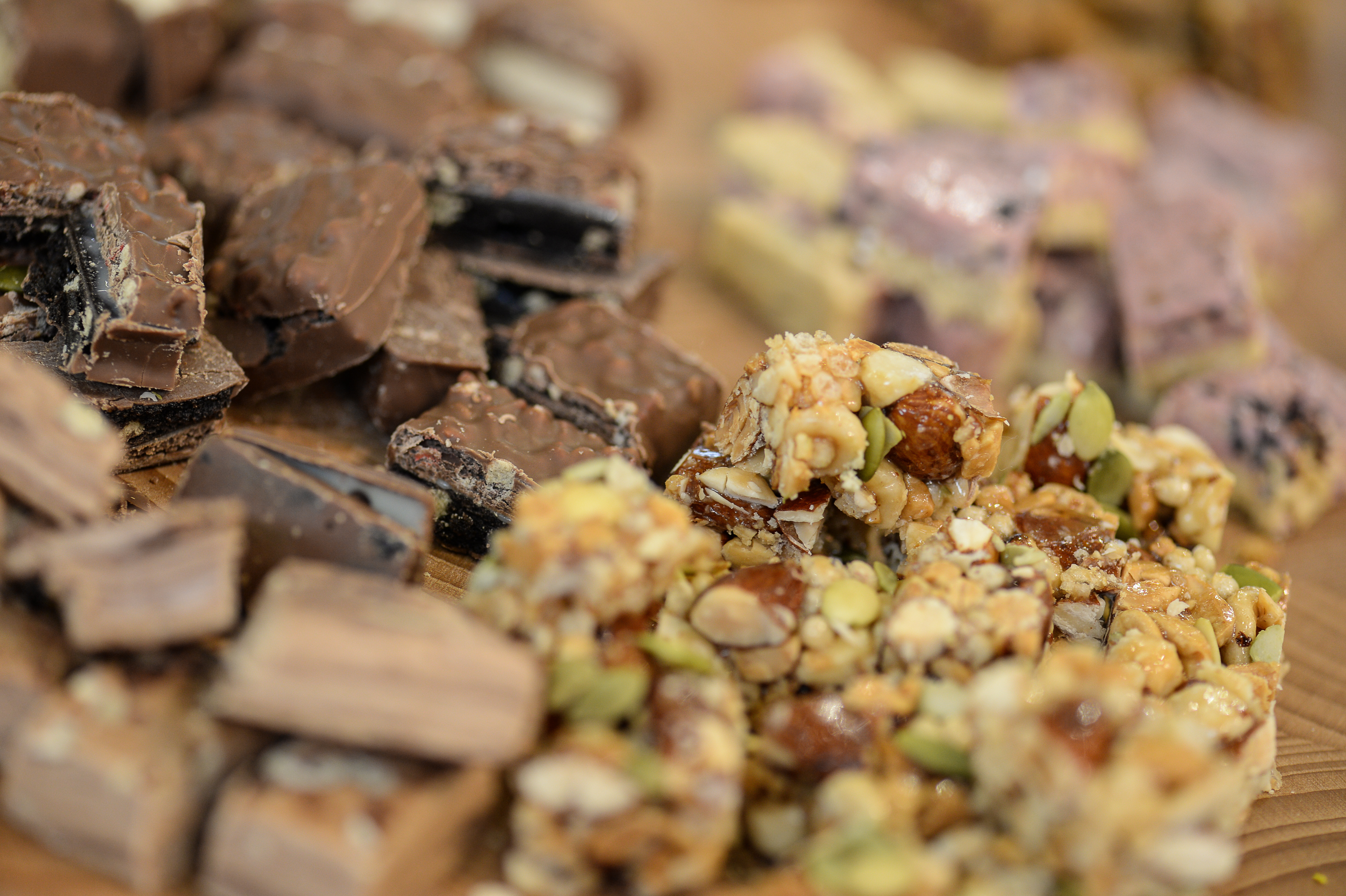 3. The Importance of Transparency & "Discovery"
Consumers behavior in the EU is similar to that of the US in that they are curious yet impatient. While they desire to learn more about the brands and ingredients they are consuming, they require an easy path to discovery. This is especially important for the values-based decision like "is this product sustainably sourced, fair trade, ethical, responsible, etc.?" At VFE, ingredient manufacturers had a focus on finding new ways to demonstrate and embrace the story behind their products.
4. Cannabidiol – CBD Isolate v Full-Spectrum Hemp
It appears that the US is indifferent as to whether or not a CBD isolate or a full-spectrum hemp extract is the superlative ingredient in the cannabis space. While each offering has its advantages and question marks, both in function, form, and in regulatory acceptance, there tends to be a split in what US manufacturers are offering and why. This does not appear to be the case in Europe, however. Out of the nearly 15 or so suppliers of Cannabidiol at VFE19, the predominant offering was a full-spectrum product rather than an isolate.
5. Science is Big
Year after year advancements are made in health claims for nutritional products. However, the approach appears to be especially assertive in Europe. But behind the race of bringing the latest claim to market, there are aggressive attempts by many ingredient manufacturers to provide the latest and most convincing clinical research. While, in the US, certain markets are seeking clinical research, many brands embrace "softer" claims with more anecdotal or intuitive evidence. Whereas at VFE, if you have a study, the interest factor goes way up.