CleanStream™
Organic Microbeadlet Curcumin Extract
CleanStream™ is an innovative curcumin ingredient with a free-flowing beadlet technology for exceptionally cleaner and more efficient curcumin production.
Working with traditional curcumin ingredients can be a manufacturer's nightmare because turmeric stains equipment, creates dust, and causes caking in production lines. CleanStream™ is an ideal and simple solution because we encapsulate the active ingredient. Imagine faster, more efficient production thanks to our free-flowing beadlets that reduce caking in lines. Finish your runs with cleanup times that are 5-6 times shorter than when running other turmeric ingredients because of zero dust and less staining. CleanStream™ is a dream for your next curcumin project.
Key Benefits
95% Active curcuminoids
Organic, free-flowing beadlets
More efficient production runs
Zero dust / staining of equipment

100% Organic / Non-GMO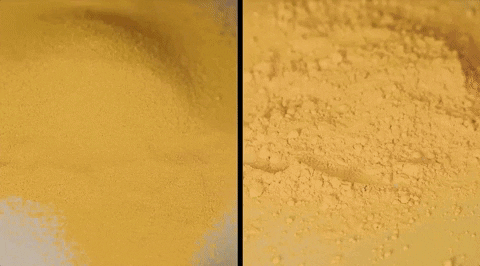 Formulation Benefits
6X Faster Clean-Up Time
CleanStream™ Curcumin features a beadlet technology that does not adhere to machinery, resulting in a significantly reduced post-production cleaning time.
95% More Efficient Flow
CleanStream™ Curcumin beadlets prevent caking in lines for a free-flowing production that saves manufacturers time and money.
Excellent Compressibility
CleanStream™ Curcumin can improve the ability to blend and compress curcumin into various supplement applications such as tablets or capsules.
Highlight Feature
CleanStream™ is a free-flowing microbeadlet curcumin for exceptionally cleaner and more efficient curcumin production.
The Battle Against Adulteration
Trust and transparency are essential to the future success of turmeric and curcumin-based products. As a proud member of the American Botanical Council (ABC) and their continued efforts to educate the industry, AFS has taken numerous steps supported by ABC's experts to ensure high-quality turmeric in the marketplace. To certify 100% turmeric in AFS' curcumin extracts, the company has developed a multistep approach that incorporates both USP and AOAC validated methods for specific compound identification. In addition, AFS conducts isotope testing to ensure no synthetic substances have been introduced in the raw material.
Tell us about your next project.
Think our premium ingredients are a right fit for your next formulation? Submit an inquiry to chat with our team. We are here to answer your questions.
Applied Food Sciences is a supplier and wholesaler of bulk organic, functional ingredients for the natural products industry. AFS manufactures its specialty botanical extracts for use in food, beverages, pharmaceuticals, and nutritional supplements. Whether you are seeking extracts, powders, or concentrates, you can rest assured that, with over 20 years of experience, AFS can support your project needs.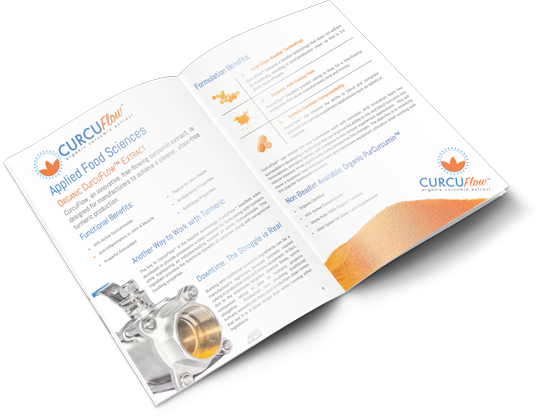 PDF Contents
Value Added Turmeric Technology
As consumers are craving complex flavors, bright colors, and more transparent labels, Applied Food Sciences is bringing this golden-yellow spice to products like never seen before. Introducing PurTurmeric™ and CleanStream™ Curcumin ingredients by AFS. For beverages, PurTurmeric™ delivers brilliant golden-orange color and on-trend flavor in an ingredient that is water-soluble and consistent for effortless formulation. For supplements, CleanStream™ organic curcumin presents a free-flowing microbeadlet technology that allows for a dust-free and stain-free curcumin production experience.