PurC®
Organic Vitamin C Extracts
Boost your 'organic vitamin C'
Vitamin C is a naturally occurring compound in many citrus fruits, green vegetables, and tomatoes. Yet, it might be a shock to learn that most vitamin C used for supplements and beverages is synthetically derived. Artificial vitamin C has become the industry norm, mostly because of the known challenges in extracting it from natural sources. For many of these ingredients, the extractable amounts of vitamin C in their raw form are neither potent enough, stable enough, nor soluble enough to be used as a commercially viable option in products. Applied Food Sciences addresses this by providing the industry with the incredible potency of PurC organic vitamin C extract. Available in two great sources.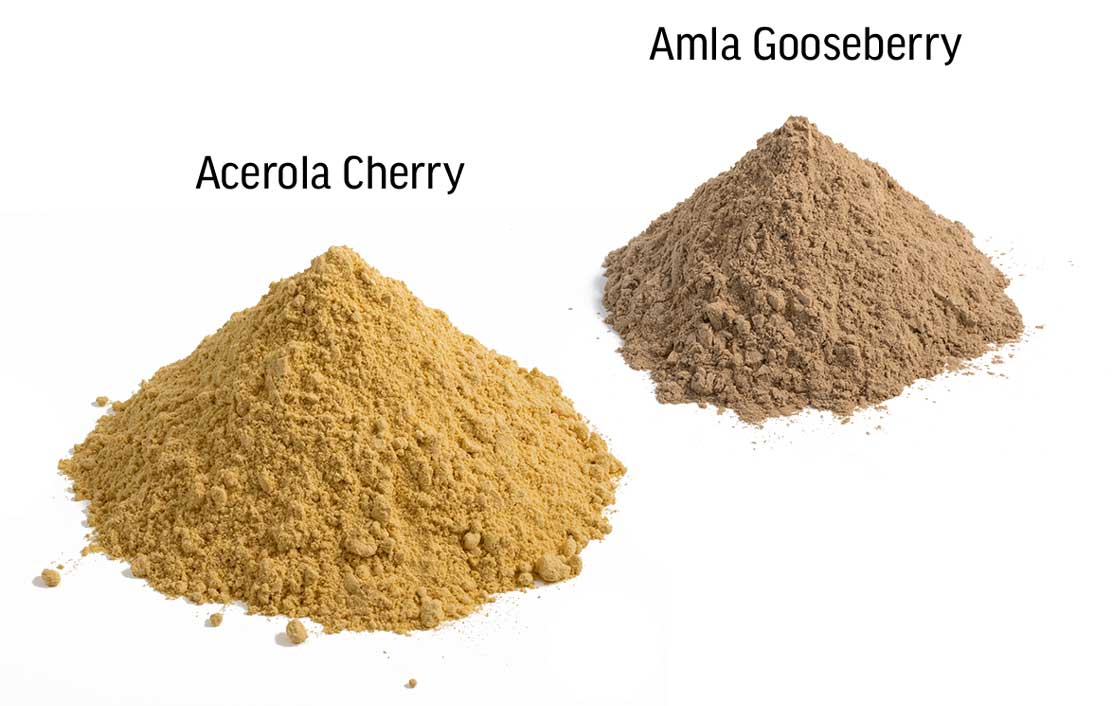 Key Benefits
25% Vitamin C
Fully water-soluble
Excellent flavor

USDA Certified Organic

Non-GMO Project Verified
Organic pH modifier / preservative
Acerola cherry (Malpighia Emarginata) is a compelling fruit with exciting promise. This small fruit packs a tart, sweet flavor that is overloaded with naturally occurring vitamin C. Acerola is typically seen in juices and jams and acts as a natural preservative. 
Amla fruit (Phyllanthus Emblica) is also known as Indian gooseberry. Amla is a spherical fruit that is light greenish-yellow with beautiful vertical furrows running through it. The fruit is harvested by hand and, in its raw form, tastes sour while being quite fibrous.
Sensory Profile
PurC is slightly sweet with a mildly tart finish, and it is the perfect complement for a wide variety of product applications.
Tell us about your next project.
Think our premium ingredients are a right fit for your next formulation? Submit an inquiry to chat with our team. We are here to answer your questions.
 Applied Food Sciences is a supplier and wholesaler of bulk organic, functional ingredients for the natural products industry. AFS manufactures its specialty botanical extracts for use in food, beverages, pharmaceuticals, and nutritional supplements. Whether you are seeking extracts, powders, or concentrates, you can rest assured that, with over 20 years of experience, AFS can support your project needs.