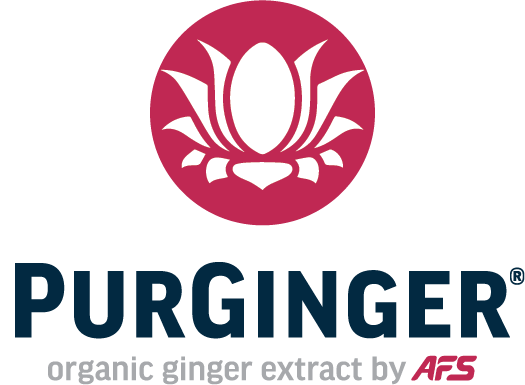 PurGinger®

 O

rganic Ginger Powder
Inspire your brand with the bold, citrusy spice in a water soluble powder.  
PurGinger inspires the beverage experience with bold, citrusy spice that is warming to the taste. Solubility is essential when formulating with organic ginger, and PurGinger is the cleanest, most water-soluble powdered ginger of its kind. Whether you're developing a freshly flavored beverage, functional snack, or nutritional supplement, you will appreciate the ease and consistency of PurGinger at any scale. Now is the time to work with this functional, aromatic flavor.
Key Benefits
Excellent Ginger Spice
2% Gingerols
USDA Organic Certified
Non-GMO Project Verified
Sustainably sourced
Formulation Benefits
Highly water-soluble
Dried powder extract
Shelf-stable for two years
Consistent flavor
Flavor
A bold ginger spice that is highly water-soluble and optimal for beverage applications. 
Formulation
Cost-Effective, Scalable, Simple
Beverages looking to scale require consistency from batch to batch. Your formulation team will love the pure spice in PurGinger that remains consistent over time. Shipping frozen concentrates can cost more than 12X that of our dry ingredient, and storing frozen materials is an additional challenge that adds cost. You don't have to worry about spoilage either, thanks to our certified material that carries a two-year shelf life.
Tell us about your next project.
Think our premium ingredients are a right fit for your next formulation? Submit an inquiry to chat with our team. We are here to answer your questions.
Applied Food Sciences is a supplier and wholesaler of bulk organic, functional ingredients for the natural products industry. AFS manufactures its specialty botanical extracts for use in food, beverages, pharmaceuticals, and nutritional supplements. Whether you are seeking extracts, powders, or concentrates, you can rest assured that, with over 20 years of experience, AFS can support your project needs.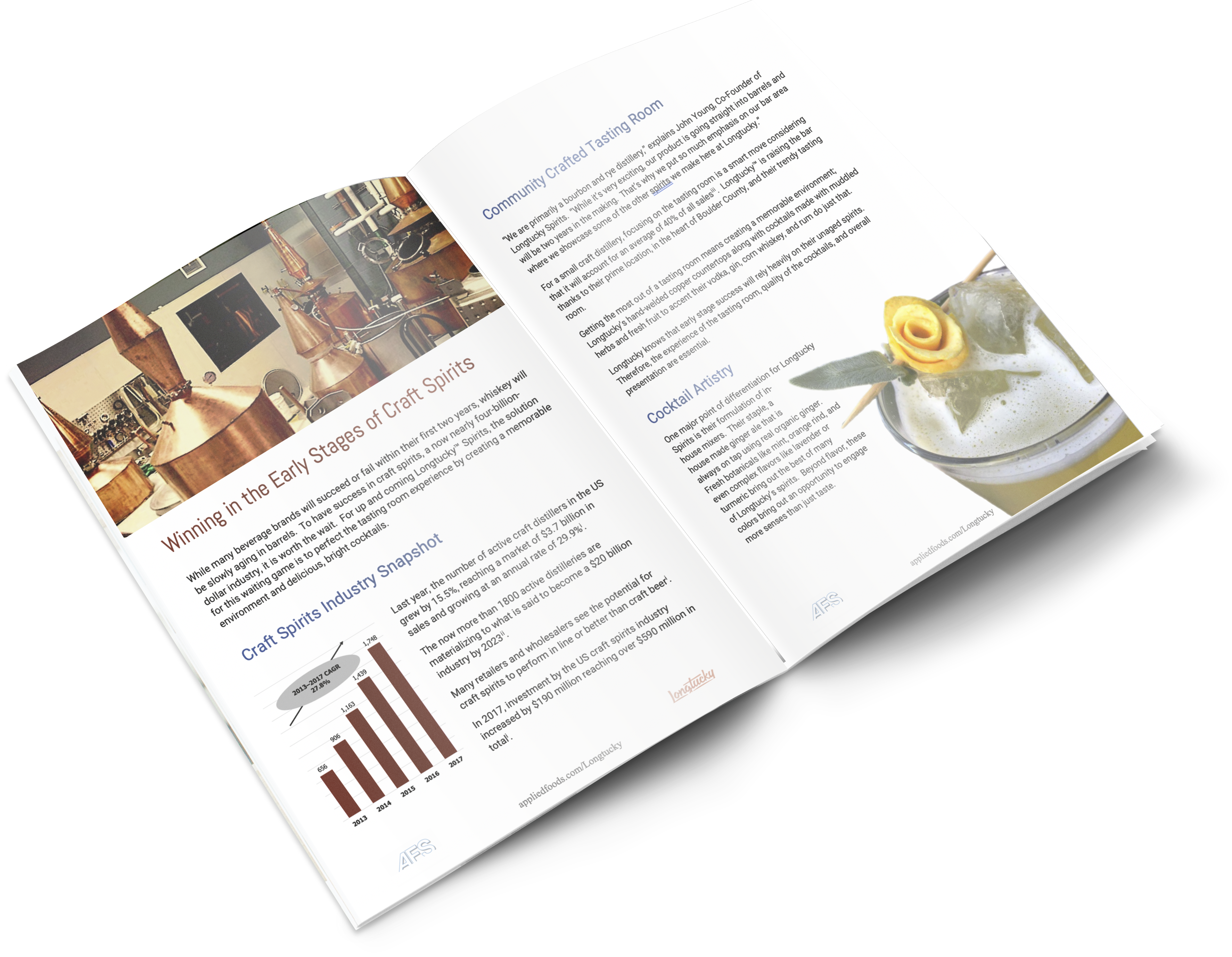 PDF Contents
How Longtucky™ Spirits is Winning with PurGinger®
While many beverage brands will succeed or fail within their first two years, whiskey will be slowly aging in barrels. To have success in craft spirits, a now nearly four billion dollar industry, it is worth the wait. For up and coming Longtucky™ Spirits, the solution for this waiting game is to perfect the tasting room experience by creating a memorable environment and delicious, bright cocktails.