PurTea®

Caffeine from Green Tea
Clean up your label with PurTea Organic Caffeine. Our incredible powdered caffeine comes from sustainably sourced green tea leaves, but it can outperform even synthetic caffeine in your beverage, stick pack, or nutritional supplement. Because of the full solubility and less bitter flavor profile, PurTea gives every brand a reason to reconsider their source of caffeine.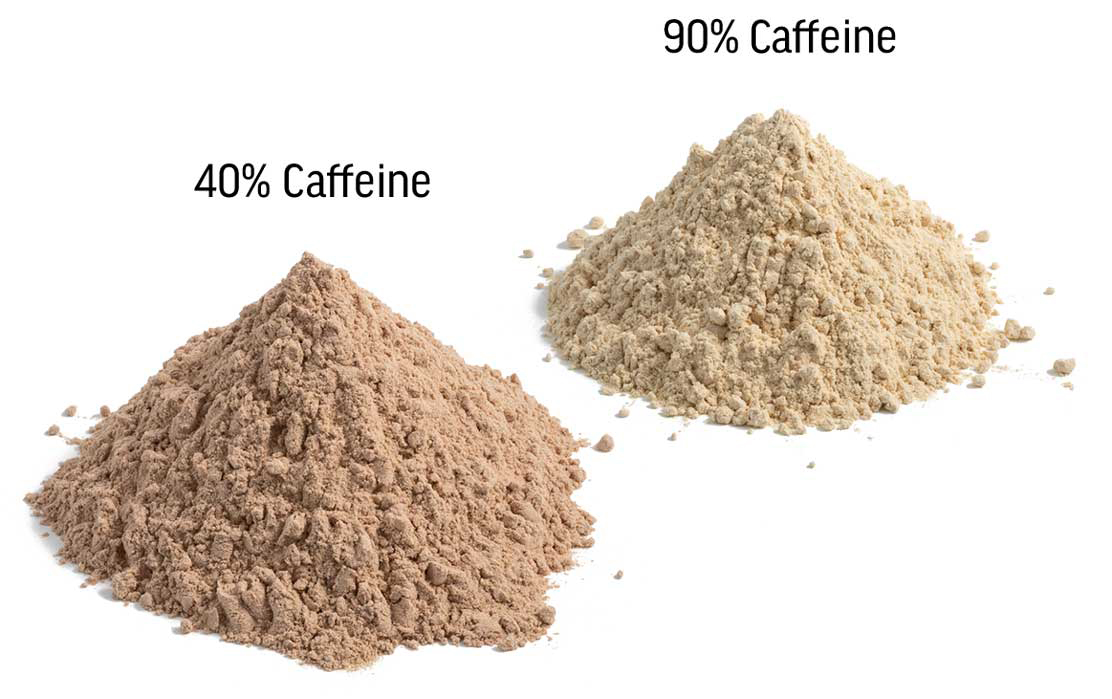 Key Benefits
90% Caffeine (40% also available)

Certified organic

Non-GMO Project Verified
Sustainably sourced
Formulation Benefits
Fully water-soluble
More neutral taste profile

Clear in solution
Meaningful Growing
Credibility is largely related to trust. When over one-quarter of all energy drink consumers surveyed say they drink fewer energy drinks because they don't trust the artificial ingredients inside, it is time to clean up your label (Mintel). By substituting these synthetic and unrecognizable ingredients with known sources, like coffee and tea, consumers can easily draw a connection of familiarity. For over 20 years, we have been sustainably and ethically sourcing coffee from our certified farms. Read more about our Sustainable Sourcing Initiative with our partners in the Sustainable Herbs Program.
Tell us about your next project.
Think our premium ingredients are a right fit for your next formulation? Submit an inquiry to chat with our team. We are here to answer your questions.
Applied Food Sciences is a supplier and wholesaler of bulk organic, functional ingredients for the natural products industry. AFS manufactures its specialty botanical extracts for use in food, beverages, pharmaceuticals, and nutritional supplements. Whether you are seeking extracts, powders, or concentrates, you can rest assured that, with over 20 years of experience, AFS can support your project needs.