Applied Food Sciences, Inc. (AFS) takes vital step obtaining self-affirmed GRAS (Generally Recognized As Safe) status for PurCaf™, a naturally derived green coffee bean caffeine, for use in food and beverages.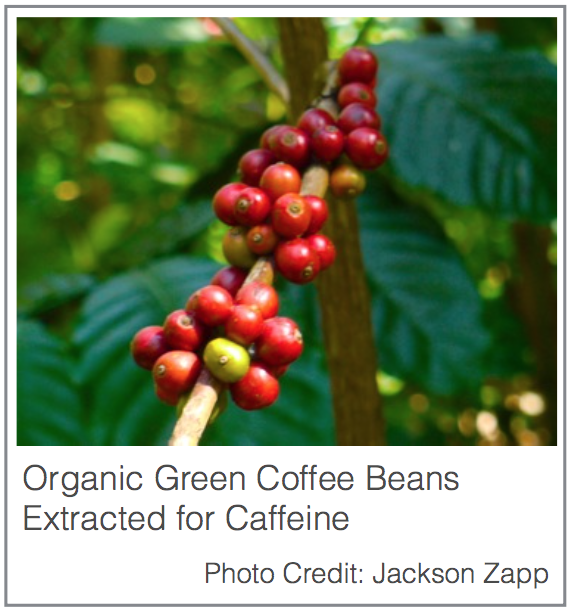 Austin, Tex. – (April 2015) – An independent third- party expert panel, led by a team at AIBMR Life Sciences (www.aibmr.com) has, independently and collectively, critically evaluated the safety of Applied Food Sciences' PurCaf™ and unanimously conclude that the intended use of PurCaf™, is generally recognized as safe. Applied Food Sciences' PurCaf™ is intended to function as a "natural replacement" for synthetic caffeine for use as a caffeine delivery ingredient in conventional standard finished food and beverage products that utilize and list caffeine as an ingredient.
PurCaf™ is derived from unroasted raw green coffee beans and is standardized for its caffeine content. PurCaf™ is USDA Certified Organic but is also available in a non-organic format. By obtaining GRAS compliance, PurCaf™ hopes to make it easier for manufacturers to usher in the new wave of natural energy products.
"As the FDA continues to focus its attention on manufacturing compliance for dietary supplements, many companies are looking to reposition their liquid products as beverages. A fundamental aspect of beverages is that all ingredients must be approved food additives or GRAS," says Justin Prochnow, Shareholder at Greenberg Traurig, LLP, and part of AFS' legal counsel. "A company that has already achieved 'self-affirmed GRAS' status for caffeine is ahead of the game as companies scramble to position their products as beverages. A self- affirmed GRAS form of caffeine alleviates the need for a company to go out and get its own GRAS affirmation. The fact that it is organic is yet an even bigger plus. A self-affirmed GRAS form of organic caffeine clearly puts the company out in front of the rest of the marketplace."
"Applied Food Sciences Inc., is committed to providing energy solutions for the food and beverage industry that meet the clean label demands of consumers," said Chris Fields, Vice President of Scientific Affairs at Applied Food Sciences, Inc. "GRAS resonates strongly in the industry, not only is it a regulatory requirement for adding such ingredients into conventional foods and beverage but it eases the challenge of introducing a completely new source of naturally derived energy that consumers are searching for."
Read the Full Article here: http://www.newswise.com/articles/applied-food-sciences-obtains-gras-status-for-purcaf-a-naturally-derived-source-of-caffeine
---

Austin, Texas-based Applied Food Sciences is a health and wellness organization that specializes in providing nutritional solutions for the food, beverage and supplement industries. For more information visit booth Q63 at VitaFoods Europe 5-7 May 2015 | Palexpo, Geneva, Switzerland www.appliedfoods.com or call 1-800-345-9666.