Applied Food Sciences, Inc. (AFS) has taken the next step in their organic offerings, introducing two new organic ingredients PurGinger™ organic ginger extract and Pur-C™ organic vitamin C extract at the upcoming BevNET Live conference December 5-6 in Santa Monica, CA.
Flavor is still the No. 1 driver for all food purchases and the natural beverage industry has been without two of its key flavors. Up until now commercial availability of organic vitamin C has been all but nonexistent and organic ginger, while available, is a challenge to work with due to its lack of solubility. According to Innova Market Insights, ginger is the number one herb/spice in supplements (25%) and functional food & beverages (21%) (Innova, 2016). For AFS this is a huge opportunity and their two newest ingredients are game changers in the natural beverage industry.
PurGinger™ Organic Ginger Extract
AFS has flipped the script on using real organic ginger in beverages, saving formulators time and cutting raw material costs with their highly water soluble ginger extract.
It was long established that formulating beverages with real ginger was a cloudy-pulpy-challenge due to its inherent lack of solubility. It can be questioned if many ginger ales even contain significant amounts of real ginger ingredient or just engineered "ginger flavor." The beverages that do contain real ginger almost always have some sedimentary texture to them, offering what many consumers would deem a poor mouth-feel.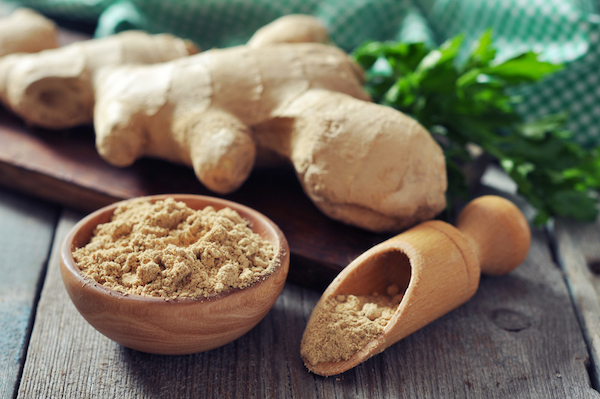 Today, Applied Food Sciences addresses this concern by offering beverage formulators a 100% organic highly water soluble ginger extract. PurGinger™ is a powdered organic ginger extract that provides an excellent sensory experience while being highly water soluble and clear in solution — No sediments! — No pulp! —and certainly no residual texture that consumers would otherwise frown upon.
Other benefits of using an extract instead of a raw ginger root go well beyond the ease of formulation. There are significant benefits in cost and social responsibility. The price of incorporating a small amount of an extract is far less than that associated with using the whole root. Shipping costs are decreased and so too is the waste from the used byproducts of the raw material. Time is also now cut significantly; saving your contract manufacturer or formulator's time can be a game changer for small beverage startups looking for an edge in the industry.
Pur-C™ Organic Vitamin C Extract
While vitamin C is naturally found in citrus fruits, green vegetables and tomatoes, it might be a shock to learn that most vitamin C used for supplements and beverages is actually synthetically derived. Artificial vitamin C has become the industry norm mostly because of the known challenges in extracting it from natural sources. While citrus fruits contain high levels of this ingredient in their raw form, the extractable amounts to be applied as a natural ingredient are typically neither potent enough nor soluble enough to be used as a commercially viable option in products. Applied Food Sciences addresses this by providing the beverage industry the first of its kind in Pur-C™ organic vitamin C extract.
The key to Pur-C™ is its source: Amla (or organic gooseberry). While other citrus fruits and vegetables contain vitamin C, Amla contains up to 20 times more vitamin C. Pur-C™ organic vitamin C extract is standardized at 25% vitamin C. This ground breaking extract is also highly water soluble and clear in formulation, making it a perfect solution for beverages that are looking to stay purely organic. 120mg of Pur-C™ organic vitamin C extract is considered an EXCELLENT source of vitamin C according to the FDA's RDIs.
Contact Applied Food Sciences Today
To obtain a sample of AFS' organic ginger or vitamin C extracts, please contact us by visiting our website www.appliedfoods.com and email Jackson info@appliedfoods.com. Customers can call 512-732-8300 and AFS will also be exhibiting at BevNET Live in Santa Monica, CA, December 5-6, 2016.