Austin, TX – Applied Food Sciences, Inc. (AFS) takes the next step in demonstrating complete transparency by getting four of its core ingredients Non-GMO Project Verified. The company's PurCaf® organic caffeine headlines a list of innovative and sustainably sourced offerings by AFS.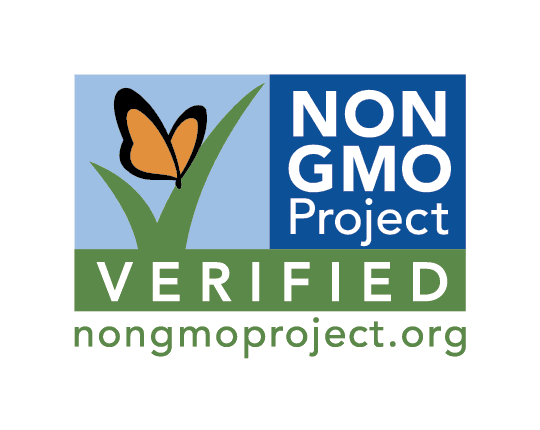 Look for the Butterfly. The Non-GMO Project is a mission-driven nonprofit organization. Their Non-GMO Project Verified certification is the most trusted third-party verification for non-GMO foods and products. Becoming Non-GMO Project Verified is a meaningful and achievable way for suppliers, brands, and retailers to show their commitment to providing consumers transparent choices in the marketplace.
"The Non-GMO Project celebrates Applied Food Sciences achievements in verifying four of its products and their commitment to providing consumers a transparent choice in the marketplace," remarks Courtney Pineau, Associate Director for The Non-GMO Project.
Applied Food Sciences is a global ingredient supplier that specializes in the research & development of functional, botanical extracts for use in foods, beverages, and nutritional supplements.
"We are excited to work with the Non-GMO Project because it aligns with our values in quality and transparency through our supply chain," explains Chris Fields, VP of Scientific Affairs at Applied Food Sciences. "Brands that want to incorporate organic caffeine into their products can now provide consumers an added layer of trust when they are searching for cleaner labels by using PurCaf® and PurTea™ organic caffeine."
Applied Food Sciences develops ​novel, ​natural and organic ingredients that are highly ​qualified, ​water soluble, sustainably and ethically sourced, and GRAS (Generally Recognized As Safe – an FDA requirement for U.S. beverages). Non-GMO Project Verification is an important complement to support the values behind AFS' ingredient offerings. Learn more about the company by visiting their website at www.appliedfoods.com or by calling 1-800-345-9666.
Original story published on https://globenewswire.com/news-release/2018/02/08/1336560/0/en/Ingredient-Manufacturer-Announces-first-ever-Non-GMO-Project-Verified-Caffeine-Ingredient.html